Superbowl 2018
Hang on for a minute...we're trying to find some more stories you might like.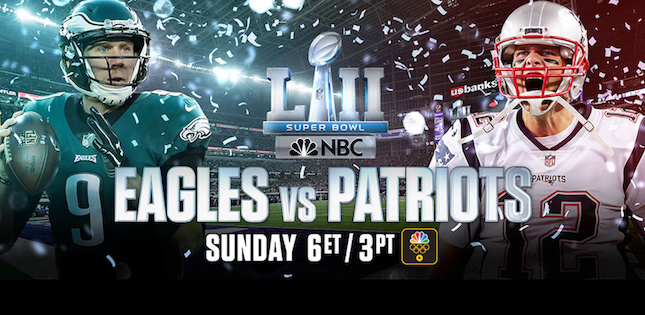 All odds were against the Philadelphia Eagles winning the widely popular event, Super Bowl 2018. The Eagles starting quarterback, Carson Wentz, had an amazing season performance, securing 33 touchdowns with only seven interceptions the entire season. Unfortunately, Carson Wentz injured his knee a couple months before the heavily anticipated game, The Super Bowl. Several days later, it was announced that this was no ordinary knee injury. Rather, it was a torn ACL, an injury that's known to end careers throughout all sports leagues, killing careers of predicted future Hall of Famers, and future prospects. However, this didn't stop the Philadelphia Eagles from battling against the defending champions, the New England Patriots.
Gameday finally came to the light, fans were cheering, winds were blowing at a temperature of -2 degrees. However, no one felt this, due to the high tension that built up in the U.S. bank stadium located in Memphis. The game started, and the Eagles still treated as the underdogs of this story, having lost their starting quarterback suffer a career-ending injury and being faced with the defending champions and the team holding the second best win/loss record in the league. It was a riveting battle, with both teams exchanging touchdowns within almost every possession. It came down to the last possession of the game, with the Eagles leading 41-33. Tom Brady, the Patriots starting quarterback, was under as much pressure as their game the year before, arguably even more, due to the fact that it was the final possession of the game, the possession that would ultimately decide who the Super bowl 2018 winner was. Fans were up on their feet throughout the entire possession, and as the football flew across the air to the New England Patriots starting quarterback, the stadium went silent. New England Patriots offensive linemen trying to defend their quarterback with everything they got and the Philadelphia Eagles' defense trying to get to him with as much force as their opponents. However, the Patriots' defense couldn't withstand the power of the Eagle's defense. Eagles' defensive lineman, Brandon Graham, forced himself through the Patriots offense where he sacked(tackled) Tom Brady, forcing him to fumble(drop) the ball, converting the possession into a turnover, which became the play that won Philadelphia the game.
Ultimately, both teams performed better any performance given throughout the season. They exchanged punches for hours until one team finally conquered and won. I gained a lot of respect for the Philadelphia Eagles because they were able to persevere despite losing their star quarterback, Carson Wentz